Low cost two-axis digital tilt sensor
| | |
| --- | --- |
| Product Model : | ZCT2XXJ-XXX-17 |
| Output : | Digital Output |
| Power: | Voltage(5V) |
| Measuring Axis : | Dual Axis |
| Accuracy : | 0.1 °-0.5° |
| Resolution : | 0.1° |
| Application : | Solar Tracker |
| IP Degree : | IP67 |
ZCT2XXJ-XXX-17 is a low-cost two-axis tilt sensor which is developed and produced by Shanghai ZC sensor. Its measuring range is ±60 degrees in maximum. It has zero setting function as well as optional Baud rate and so on.
Features
•Small size and lightweight.
•Be waterproof and dustproof with aluminium shell.
•Stable and reliable performance.
•Anti-knock.
•Cost-effective and ease of integration.
•Support +5V or 7-15V power supply (note in order)
•IP67 waterproof
Applications
•Angle measuring,leveling adjustment,zero setting.
•Mining machine and petroleum drilling equipment.
•Aloft work platform monitoring.
•Security control,monitoring,alarm system.
•Angular measurement of arm,dam,construction,bridge.
•Aligning control,bending control.
Part number introduction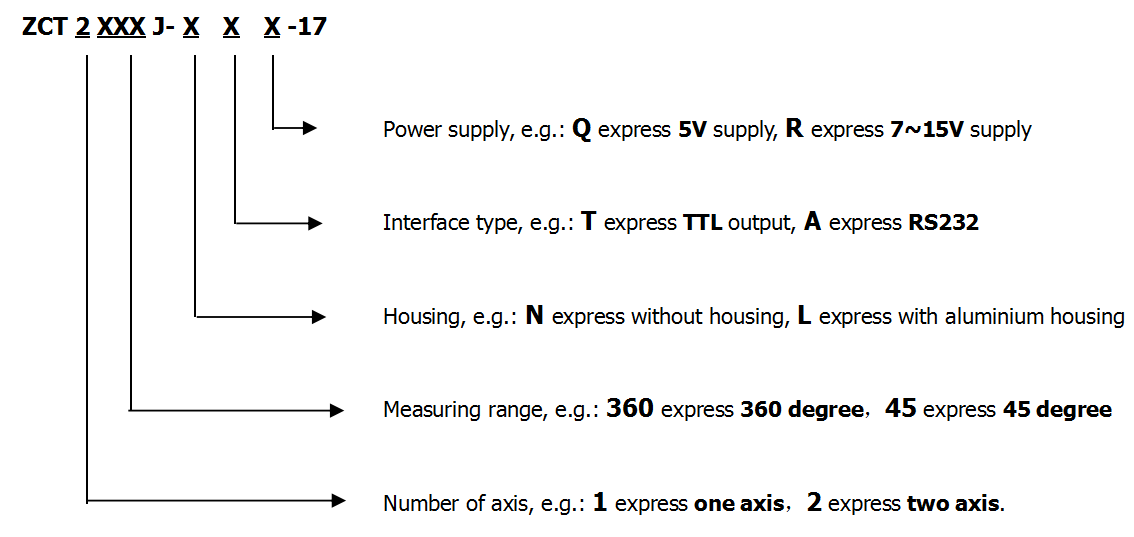 Technical Specification(Unless otherwise specified, the following parameters were measured at room temperature 25°C)
Item
Condition
Min.
type.
Max.
Unit
Operating parameter
Supply voltage
@5V
4.8
5.0
5.2
V(DC)
@7~15V
7
12
15
V(DC)
Quiescent  current
@5V
20
25
mA
@7~15V
21
35
mA
Performance parameter
Measuring range
dual axis
-60
+60
°
Resolution
0.1
°
Accuracy
RMS
±0.5
°
Zero temperature drift
-25~+85℃
±0.03
°/℃
-40~+85℃
±0.05
°/℃
Output frequency
Can be adjusted  by FILT command
1
14
Hz
Others
Operating temperature
-40~+85
℃
Protection grade
IP67
Housing size
46*41*15.2
mm
PCB size
25.4*25.4
mm
Housing Size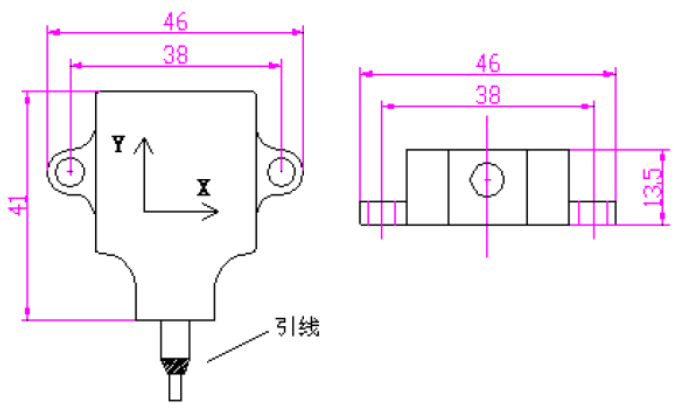 Definition of connection
Color of wire
RS485
RS232
TTL
Red
Grey
+5V/+7~+15V
Black
Black
GND
Blue
Blue
485B
RX
RX
Yellow  or green
Brown
485A
TX
TX
Actual installation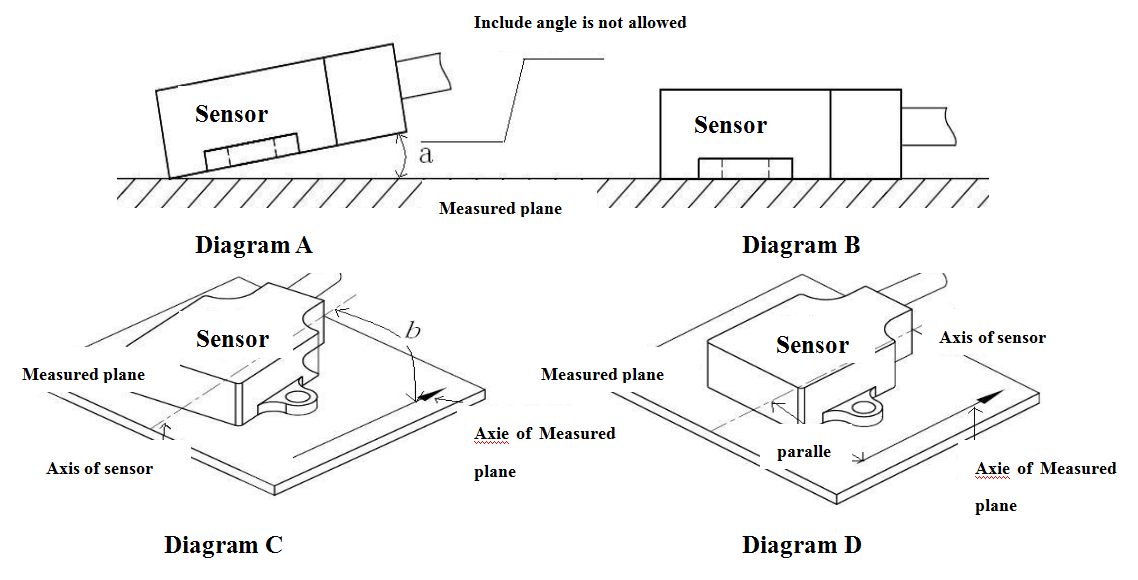 All related part number is as below:
ZCT245J-NTQ-17  ZCT245J-NTR-17  ZCT245J-NAQ-17   ZCT245J-NAR-17
ZCT245J-LTQ-17  ZCT245J-LTR-17   ZCT245J-LAQ-17   ZCT245J-LAR-17
ZCT260J-NTQ-17  ZCT260J-NTR-17  ZCT260J-NAQ-17   ZCT260J-NAR-17
ZCT260J-LTQ-17  ZCT260J-LTR-17   ZCT260J-LAQ-17   ZCT260J-LAR-17