» 2G / 3G is about to disappear. What next?
Post time: 11-17-2019
While 2G / 3G is about to disappear, NB-IoT is getting more and more popular. What can NB-IoT do? What are the application scenarios and trends?
It is reported that currently including smart gas meters, smart water meters, smart electric vehicles, and smart firefighting have become the main application scenarios of NB-IoT, and the connection volume of the four industries has exceeded 10 million.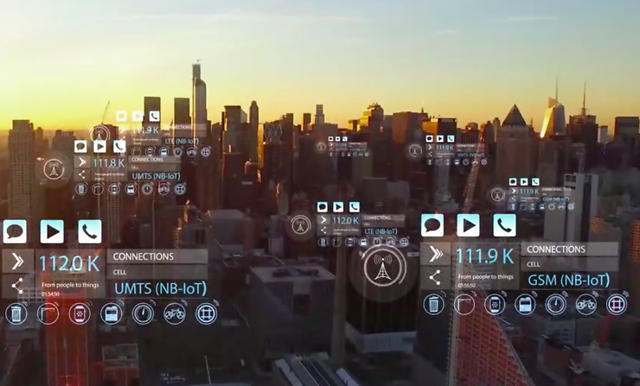 2G / 3G withdraw from the Internet
In October 2019, the Chinese Ministry of Industry and Information Technology stated that the conditions for the withdrawal of 2G and 3G networks have gradually matured, and telecom operators are encouraged to re-allocate the limited frequency resources and network resources in the development of 4G and 5G mobile communication networks, in order to reduce general cost.
Worldwide, 2G and 3G withdrawal plans have been launched since 2016. Operators including AT & T in the United States and Telstra in Australia all achieved 2G withdrawal at the end of 2016.
It is expected the withdrawal of 2G networks will also become a reality in the next 1 to 2 years. In the future, NB-IoT will coexist with 4G and 5G for a long time.
What can NB-IoT do?
Previously, 2G and 3G networks carry most low- and medium-rate application scenarios including, POS cash register system, tracking and positioning, and industrial Internet of things. After withdraw of 2G and 3g, NB-IoT network with low power consumption, and low-bandwidth will be considered good choice for these application scenarios.
Previously, smart gas meters, smart water meters, smart electric vehicles, and smart firefighting have become four application scenarios where NB-IoT device connections exceed 10 million. In smart gas meters, NB-IoT meters account for 80%, and in smart water meters, NB-IoT meters account for 60% which increase the industry's production and sales rate by 5-10 percent;
IoT connections can be divided into three categories according to bandwidth requirements: 80% are connections with low data requirements, 15% are connections with medium data requirements, and 5% are connections with high data requirements. NB-IoT is suitable for the first type of connected applications.
This classification is precisely a pyramid structure. By 2022, Chinese domestic operators' Internet of Things connections will account for approximately 25% of global business. The following public utilities include smart meter reading, smart street lights, smart parking, smart animal husbandry, and smart home appliances (accounting for 70%-80%, with a connection volume of about 2.8 billion), which mainly depends on narrow-band devices including NB-IoT networking.
Comparison of 5G network and NB-IoT network
First, telecom providers are all building networks and developing businesses while covering the network as needed. It is founded during the development of NB-IoT business that the coverage of NB-IoT is not as good as the traditional 2G and 4G network coverage. The telecom providers are covering and building on demand, and 5G will not be fully possible in the future. The entire network, like the current 2G and 4G networks, will only develop services after it is covered, and it will also be built on demand.
Second, the main application scenarios of 5G and NB-IoT in the future are for enterprise users and smart cities, which are also different from the original personal-based business.
Third, the more application value of NB-IoT business and 5G business lies in the further data mining and analysis of business and solutions, which is very different from the original connection-based business model.
What next
By the end of last year, more than 700,000 NB-IoT base stations had been built in China, and the number of mobile IoT device connections nationwide exceeded 1 billion, of which the number of NB-IoT device connections exceeded 100 million. In order to better develop NB networks, telecom operators need to invest more in infrastructure in the future
First, NB-IoT applications need to be further popularized. At present, most of the NB-IoT connections are concentrated in a few cities, most cities still lack, and a large number of base stations are still in a light or no-load state;
Second, the proportion of advanced mobile communication technologies in the Internet of Things connection needs to be further improved. Compared with NB-IoT, 4G, and 5G advanced technologies, 2G and 3G technologies generally have a lower utilization efficiency rate. Among existing stock IoT connections, 2G / 3G still occupies a large share, accounting for the new IoT connections. The ratio is also close to 20%;
Third, NB-IoT network coverage needs to be further improved. The construction of NB-IoT networks in some regions has not yet met the requirements for 2G / 3G network migration.
It can be seen that although NB-IoT is facing a broader application scenario, but to continue to expand its territory in the next few years, it still needs the operator's base station coverage, the integrator's product solution, and the application exploration of equipment manufacturers, and a more complete IoT ecosystem.
---